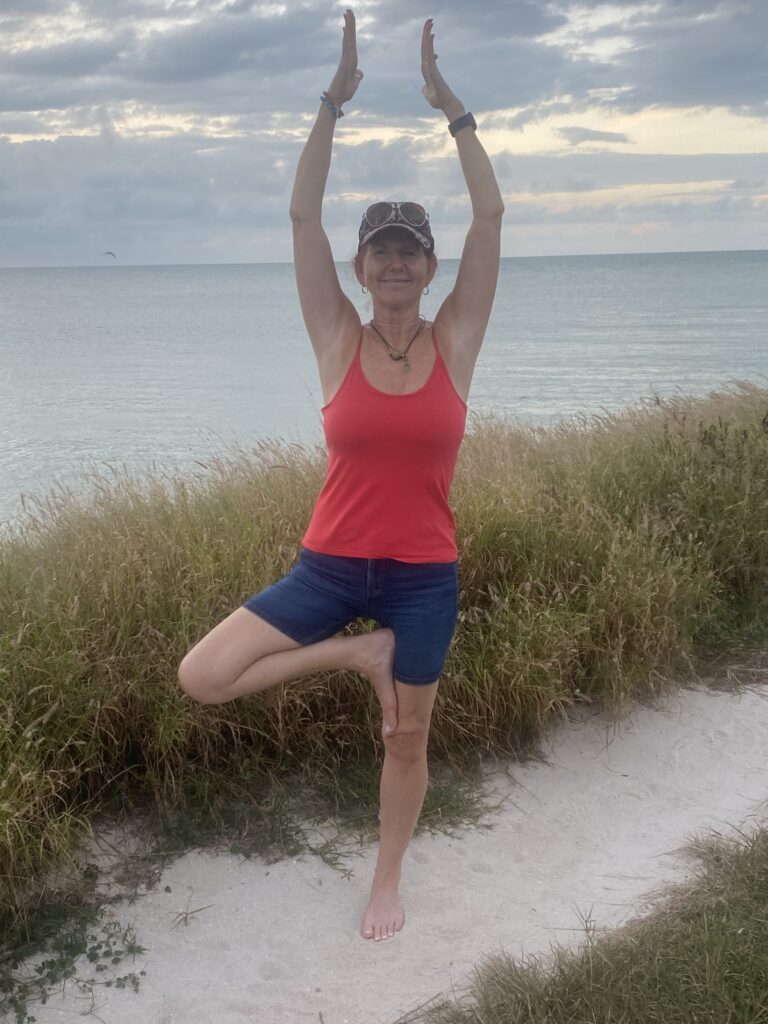 My love of yoga started about 20 years ago. Life was hectic, 2 kids in sports as well as
my husband & I, plus a busy career. So needless to say, not a lot of me time. A friend
mentioned yoga to me and that was the start to my lifelong relationship. After the first
couple of times, I was hooked. I would head to the mat to relax, chill, or get in a
physical workout. I found the benefits of yoga not only physically but mentally were so
rewarding. One of the many reasons I practice yoga is it reminds me to breath. In class
you are reminded to inhale deeply & exhale slowly. I have used this practice many
times off the mat either by offering physical relief or just to calm a racing mind.
As my body matured and I could feel those old sports injuries creeping in, I continued
with my yoga practice but decided to go the extra step. I heard great things about Julia
at Free Spirit Yoga and decided to check her studio out. I felt such a great connection
with her and the way she taught that I signed up for her Teacher Training Program. I
received my 200 Hour YTT certification in May 2022 incorporating Gentle, Yin, 50 Plus
Yoga, Aerial & TRX Fusion.
My loves are family, friends, hiking, kayaking, biking, reading and of course yoga. I enjoy
our yoga community and giving back by teaching and making people smile.