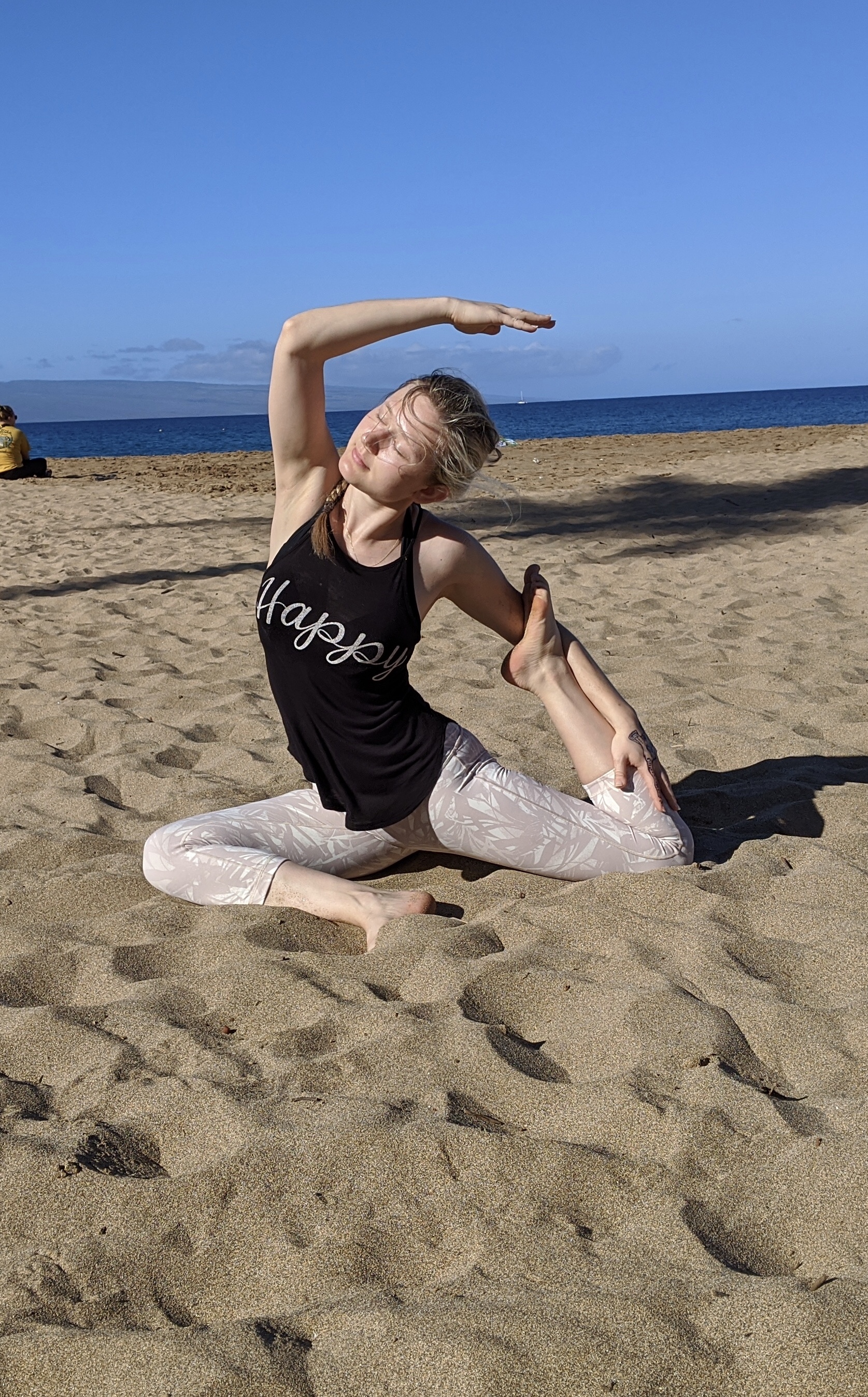 My yoga practice began in my bedroom by watching yoga videos on YouTube, but I was loving how yoga was making me feel and wanted to expand my practice by trying something new. So, I signed up for an aerial yoga class with Julia and instantly fell in love with it. I appreciate that aerial yoga helped push me beyond my comfort zone in an adventurous, yet gentle way and that it can offer both nourishing stretches and an effective, fun workout. After trying aerial, I knew I needed to try more classes because I was appreciating the variety that yoga offers – it didn't take long before I was taking the Yoga Teacher Training course. I fell in love with how yoga helped ! me to breathe more deeply, virtually eliminating my asthma and decreasing the stress and anxiety that creeps into my life on a daily basis. I also appreciate that yoga is about a lifestyle of wellness, which goes beyond pure fitness. It is about living in a way that puts your own and others' well-being as top priorities, which includes living actively and eating well, of course, but also practicing kindness, confidence, and forgiveness. Yoga benefits my life by encouraging and facilitating me to live joyfully.
I completed my 200 hour level Yoga Teacher Training in January 2020, with a focus on Aerial Yoga, Kids Yoga, Hatha, Flow, TRX, and Yin-inspired Yoga. As I'm currently studying so that I can soon be an elementary school teacher, my main focus is teaching Kids Yoga, although I love teaching and practicing all varieties, especially aerial.
When I'm not doing yoga, I can be found trying out all sorts of activities and adventures. From sword skills to swing dancing, I love learning new skills and ideas and am always up for trying something new! I also enjoy making (and eating!) delicious food, hiking, listening to podcasts, and reading.