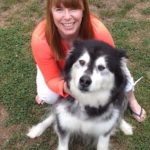 I come from a sports background with over 15 years experience in the fitness industry.
I came to Yoga to find balance.  I had strength and stamina, but lacked flexibility.
As my journey has progressed I was surprised about not only the physical changes in my own body but how I started to feel on the inside (salm, clear grounded to name a few).  I began to honour my body and mind and found my soul nourished.
The Free Spirt Team loves Kim's enthusiam, commitment and passion for life and wellness.
From many years of teaching fitness Kim has developed a deep understanding of anatomy and movement patterns and a keen ability to safely and effectively cue and modify with ease and skill.
Kim is inspiring, positive, kind hearted, patient and upbeat.
Come to one of Kim's classes and be inspired and motivated!
Kim has completed 200 hour Yoga Teacher Training and has completed training and is now certified to teach Yoga for Curvy Bodies.